It's wonderful to be able to do Dance Event Photography again! It's been a long wait for all of the dancers, but finally all the parties are back in full swing and people enjoy capturing those moments of joy happiness that dancing brings into our lives.
Last week I photographed a fantastic Bachata Addiction Party in the Walkabout pub in Reading. It was really busy and the room was buzzing with great energy!
Dance event photography could be quite challenging. The top 5 challenges are listed below:
poor lighting- dance event venues are often quite dark, or there are projector lights that constantly move and change colour… it's usually quite difficult to get the camera to focus in these conditions
fast moving subjects – photographer needs to be quick and anticipate the right moment to click the button
odd expressions- dancers often make funny faces, so it takes some patience to catch nice smiles
limited space – some venues are busy and crowded and there is not enough space to step back and frame the shot
backdrops – sometimes "ugly" things get in the shot, dirty walls, exit signs, other people with bad expressions.. as photographers can't control where people choose to dance, we have to wait for people to be in the right spot to get a really nice shot.
It's especially rewarding when I get really good captivating shots, which reflect the magic of dancing.
Here are some of my favourite images from the party.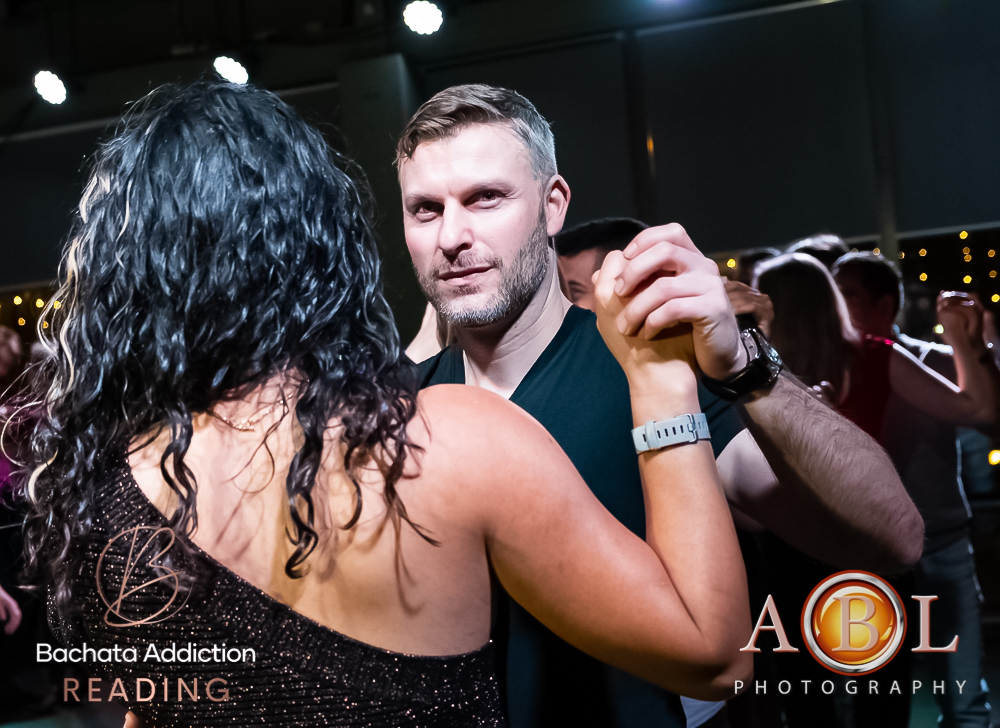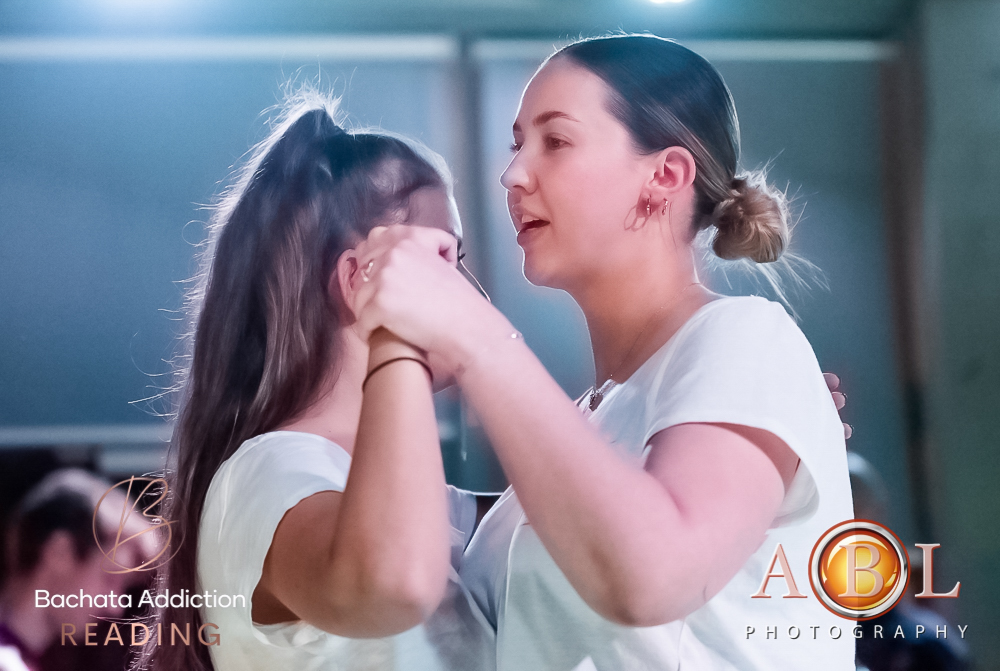 I started photographing dance events in 2016, working with Jennifer Benavidez from Salsa Bachata Social Club in Reading. Since then I photographed many dance parties in Berkshire and in Mallorca with Azra Holidays.
If you are planning an event and need a photographer to capture it, please get in touch to discuss your requirements.