I've started photographing children in Little Acorns Pre-school in 2009, in the early days of my photographer career. We've maintained a great relationship all these years, and I love going back there twice a year. I know all the staff, and they are absolutely fantastic and helpful. Many children remember me too, and it makes it much easier to work with them each time I get back. They all smile at me and wave at me, and it fills my heart with joy.
This year I decided to take on two new nurseries: Cedar Park Nursery in Twyford and Little Red Hen Nursery in White Waltham. In November I photographed around 250 children across these three establishments, and I must admit it was the most challenging thing I have ever done.
A lot of people say "don't work with animals or children", but I would never listen to them. I love children, and even after such an intense month me feelings did not change! It's an incredible joy to work with kids. They are all so beautiful and yet so different. Some come and smile happily straight away and some are very shy and suspicious of a strange lady pointing her camera at them. Winning their trust, getting them to feel good around me and getting "the shot" feels like a fantastic achievement!
You may ask how do I do it? There is lots of little tricks that can be used! Tickling, using my special toy parrot, saying funny things, blowing bubbles and of course playing picaboo.
I usually bring my studio lights and set-up a mobile studio in one of the available rooms. I don't need a lot of space, and it's best if the room has blinds that can block direct sunlight. I use two backgrounds and there is a variety of poses that I suggest to each child, including some full length and some close-up portraits. I often use things that are available on site, chairs, toys, books, cushions etc.
Here is what my set-up looks like.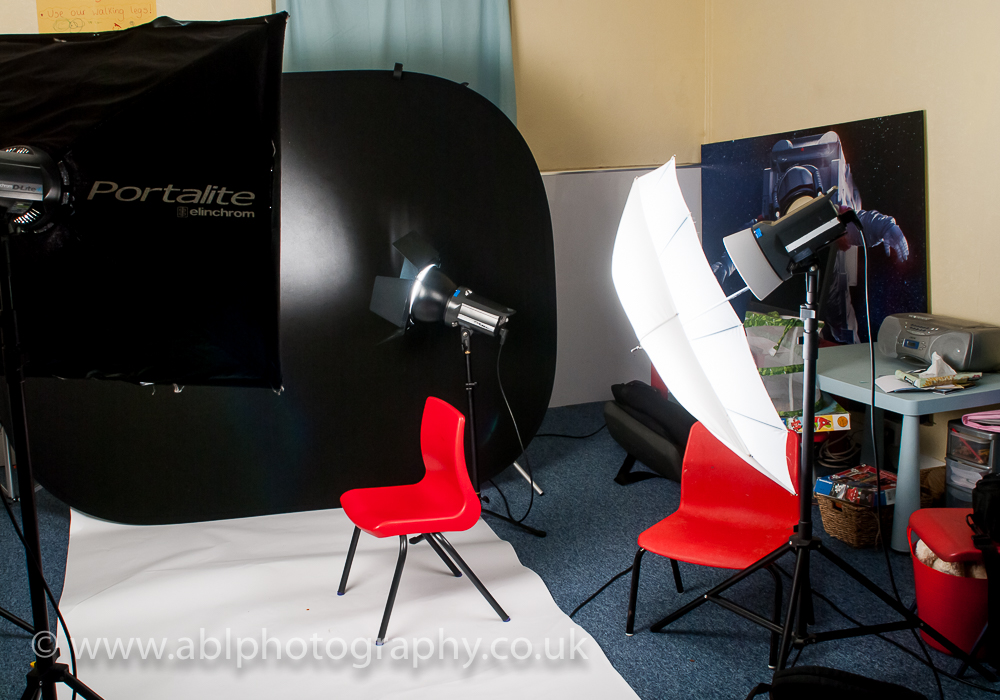 After each shoot, I download all the photographs and select up to ten images per child, which are then available to them on line. I use One Vision's Simply Schools as my on-line viewing and ordering tool, and they are absolutely fantastic.
After a very positive response from the new nurseries, I am looking to take on one or two more nurseries/pre-schools in 2019. If you are looking for a photographer, please do get in touch!