Yesterday I had a mini photo session with the lovely baby Disha in her beautiful home in Sonning.
There was a nice large cream wall, some fluffy cushions and a big window – a perfect light source for photographs. We wanted to match a photograph taken of Diksha's brother 8 years ago, so we posed the mum and the baby in exactly the same way. Now both photographs can be put side by side for comparison.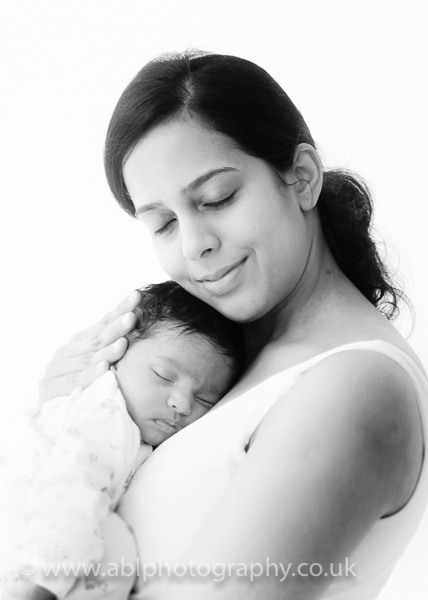 The baby slept through the whole session and made is very easy for both her mum and me to photograph her.
Here are a few more photographs from yesterday's session.
My baby photography packages start from £100 and can be booked by calling: 07793937192  or e-mailing me at asya@ablphotography.co.uk