February was a very special month for me… After many weeks of research and planning my big dream came true – I went traveling to Cuba!!! My friend Alexandra was my travel companion and we were ready for a great adventure!
Cuba has always fascinated me, in the earlier years of my life due to it's ties with the Soviet Union and most recently due to my passion for Cuban Music and Salsa Dancing. I made a big effort to improve my Spanish to be able to talk to people during the trip, and it definitely paid off!
The two weeks in Cuba were incredibly educational, exciting and entertaining. One of my objectives was to meet as many people as possible and understand what life is really like there… The second objective was to improve my dancing and to dance with the Cubans…The trip has given me so much more than just that… In many ways Cuba was a mirror in which I saw a reflection of my own life and my childhood dreams… I could not resist the desire to share what I saw and learned during the two weeks in Cuba, so here we go!
Cars
I've heard a lot about the car scene in Cuba, but nothing can compare with seeing it with your own eyes. Since we had to catch taxis every single day, we rode on old American cars (Cadillacs, chevrolets and Pontiacs) and old soviet Ladas and Moscovitchs.
Since the ban on imports on both foreign cars and car parts in 1959, no more American cars were allowed in the country, all the American cars are about 60 years old. The oldest car that we've been on was 70 years old, which is truly impressive.

Apparently there are about 250,000 Ladas on the roads in cuba, providing an enduring link between Russia and Cuba. All car owners were always very happy to chat with us about their proud possessions. We had to be very careful not to slam the doors too hard! and we could not believe that old Soviet cars have the price tag of $25000 USD.
This Soviet "Lada" car is 45 years old, and still going!
There were also many old Russian tucks on the roads!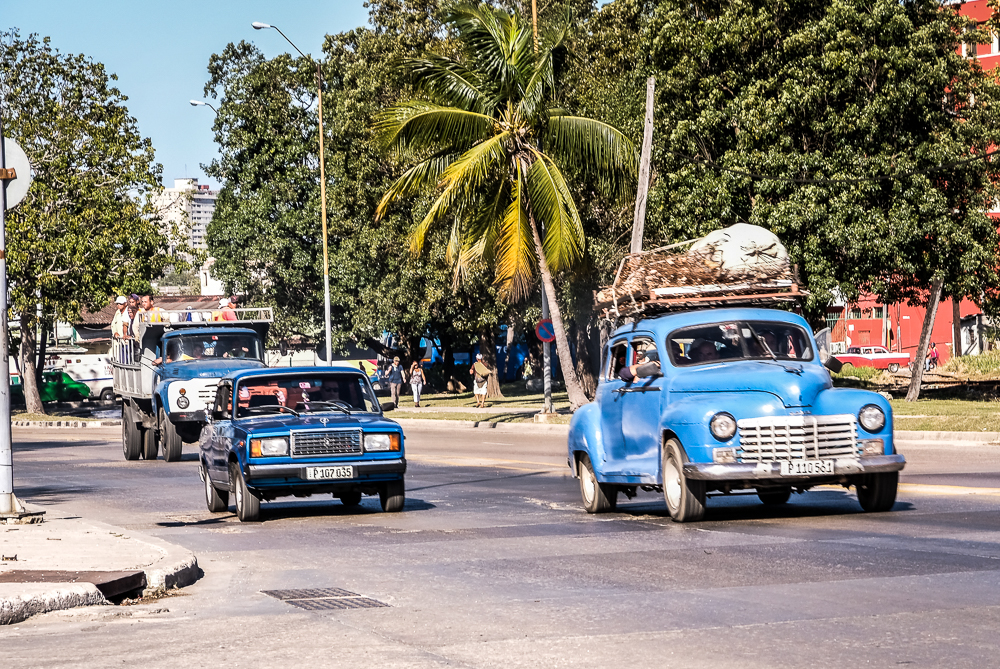 Buildings
The architecture in Havana is incredibly diverse, with some buildings incredibly well maintained, and some literally falling apart..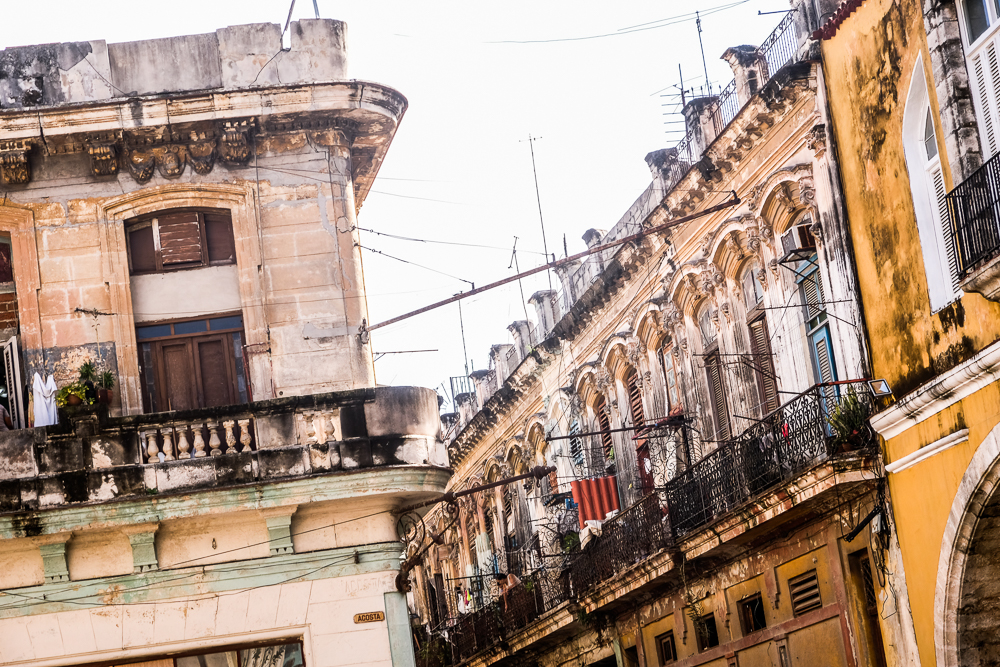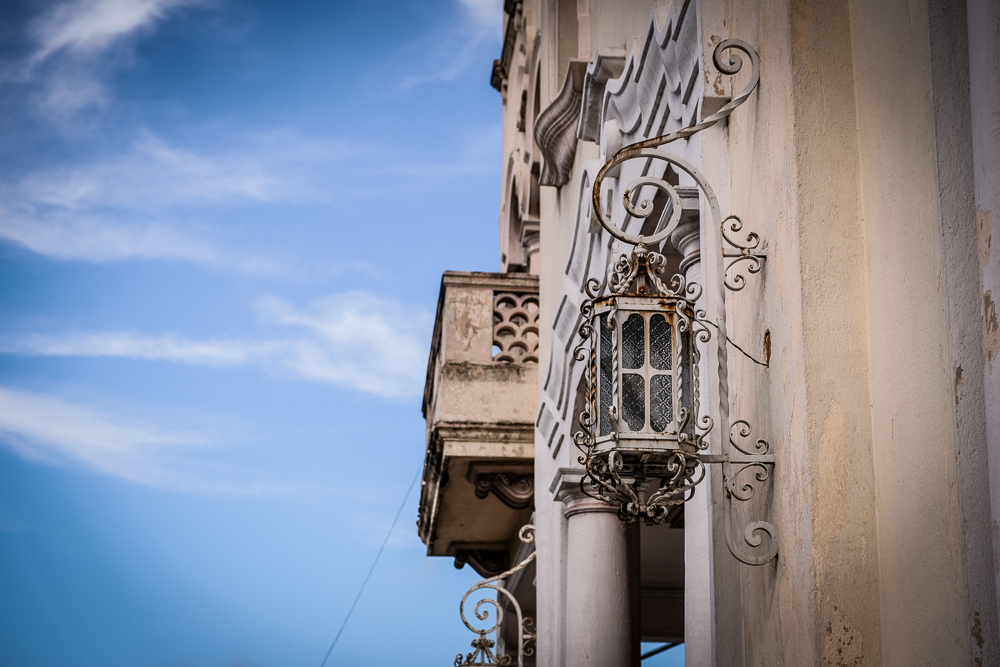 Street life
Strolling the streets of Havana and Cienfuegos was without any doubts the most fascinating experience… There is so much going on!!!! Kids running around, people sitting at their doorsteps either reading or watching the world go by, people selling things off their bikes, dogs peacefully having a nap, groups of friends playing games, neighbors chatting to each other, and so much more!
A street in Old Havana with a kid's playground on the right hand side…
Kids playing with sticks of wood…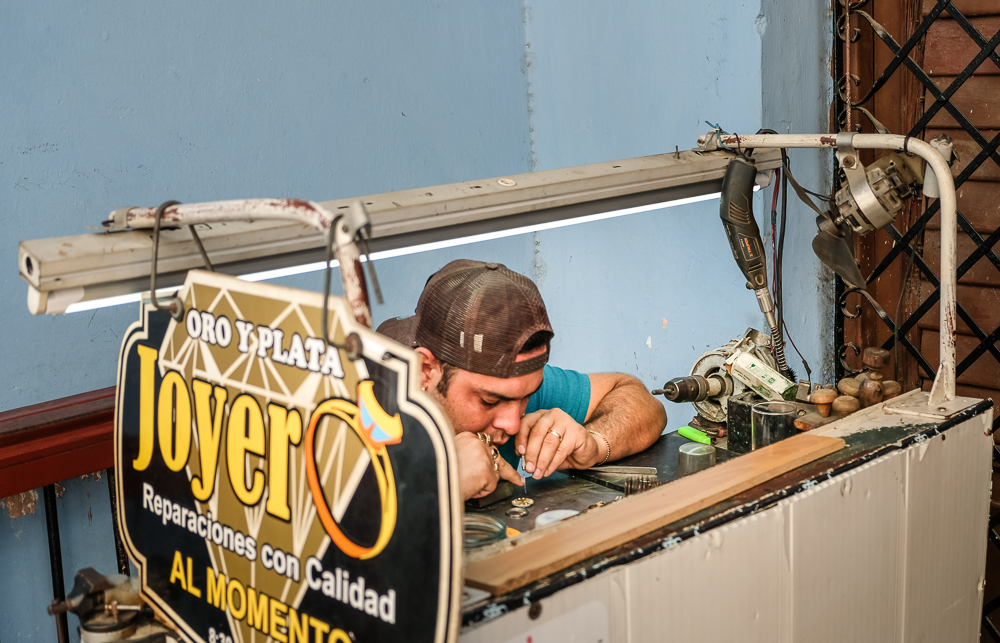 One thing we had to be careful of, is watching where to step.. there are lots of uneven surfaces and many holes on the roads..
Pioneers
I grew up in the Soviet Union and I remember how proud I was to become a young pioneer at the age of ten…We truly believed in the dream of building a better future for our country and in the idea of sacrificing our own interests for the common good. Vladimir Lenin All-Union Pioneer Organization seized to exist in 1991 when Soviet Union collapsed, but a practically identical organization still exists in Cuba. It was such an mixture of emotions seeing traces of my own childhood right there in front of us! We even so a palace of pioneers ("Palacio de Pioneros"), which looks nothing like the ones in Soviet Union, but has the same idea behind it..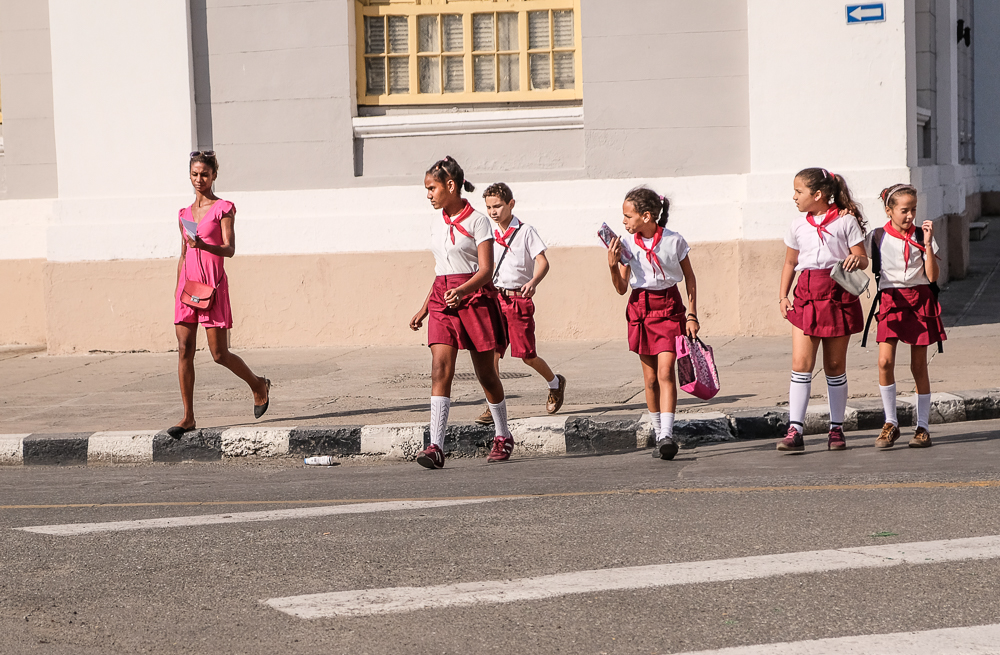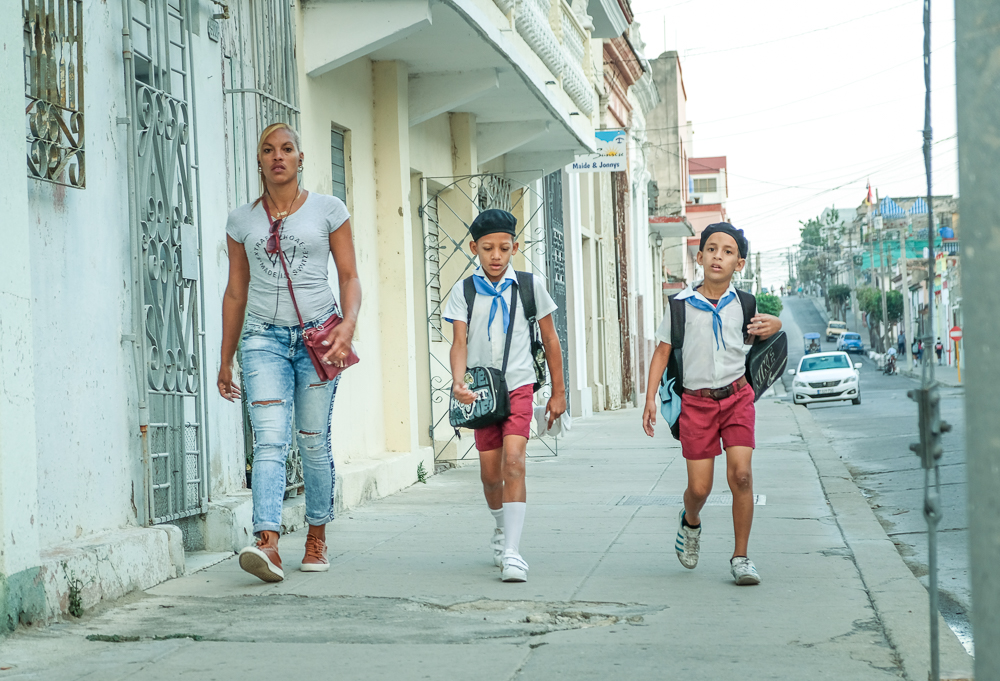 Sightseeing
Havana is such a big city with lots of interesting sights. We only managed see a very small part of it, as there is so much to see. We enjoyed visiting the cemetery of Christopher Columbus, Havana University, Revolution Square, the Malecon and the Museum of Rum.
Accommodations
We stayed in the beautiful Mansion La Orquidea in Vedado. The house was so impressive, very stylish and well maintained, with some objects from the early parts of the last century that could be desired by many museums. We became really good friends with the owner Mirta and her son Alberto, they truly took care of us and made sure we have the best possible time in Cuba.
Mirta also made arrangements for us in Cienfuego, and the houses there were just as lovely as hers, and even had WIFI!
Food
Food in Cuba was a pleasant surprise, and much exceeded my expectations… Very reasonably priced, the meals were tasty and well balanced. Every day we enjoyed incredibly delicious and generous breakfasts, with fresh fruit and fruit juices…
And in the evenings everywhere we went the food was excellent too.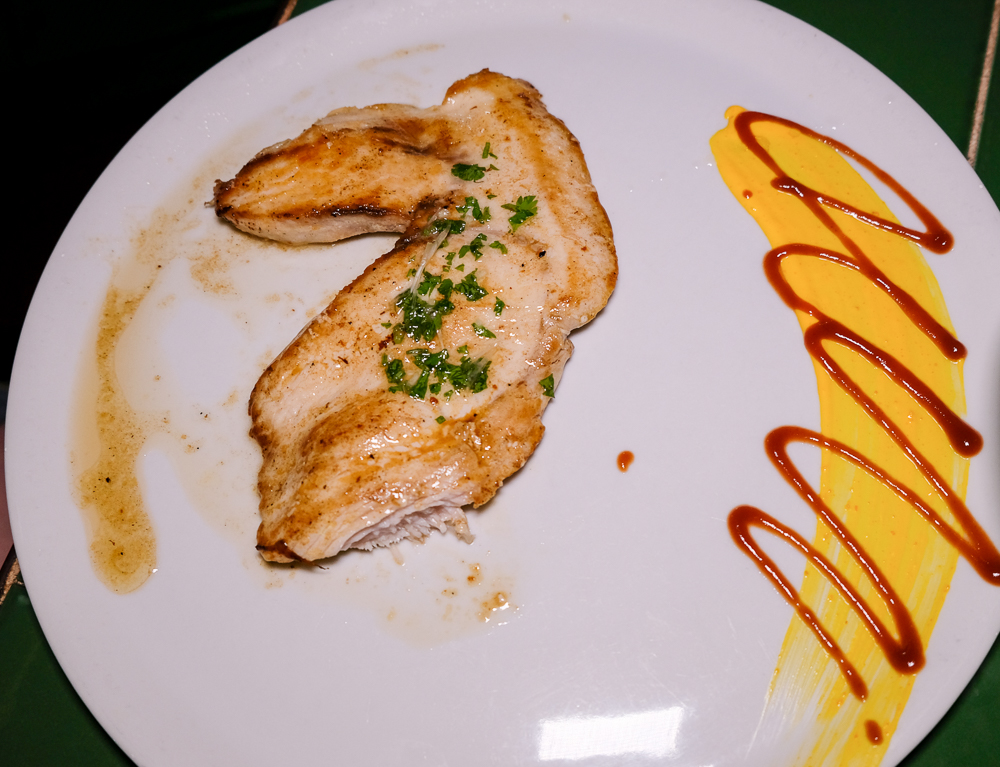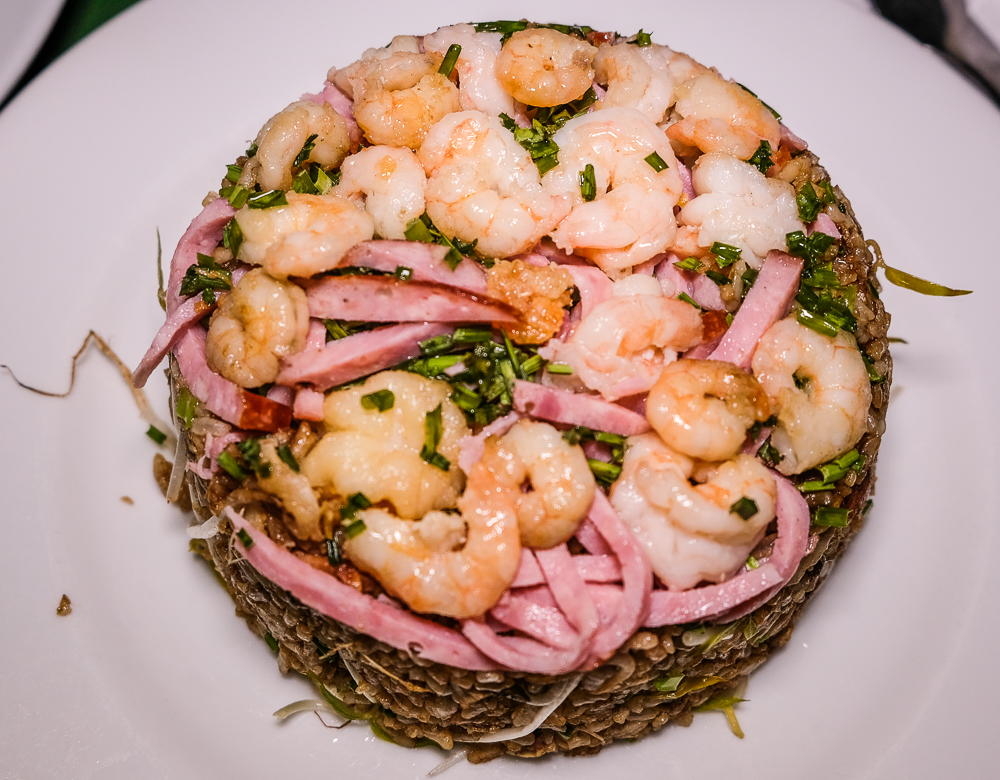 While tourists can enjoy beautiful food pretty much anywhere, majority of people in Cuba can't say the same. It was not a surprise, as I knew about Food Rationing in Cuba before going there, seeing it with my own eyes was quite shocking. The pictures below pretty much speak for themselves…This is in the shop where rationed food is sold. The choice is incredibly limited and you can see the lady holding a book where her purchases are recorded.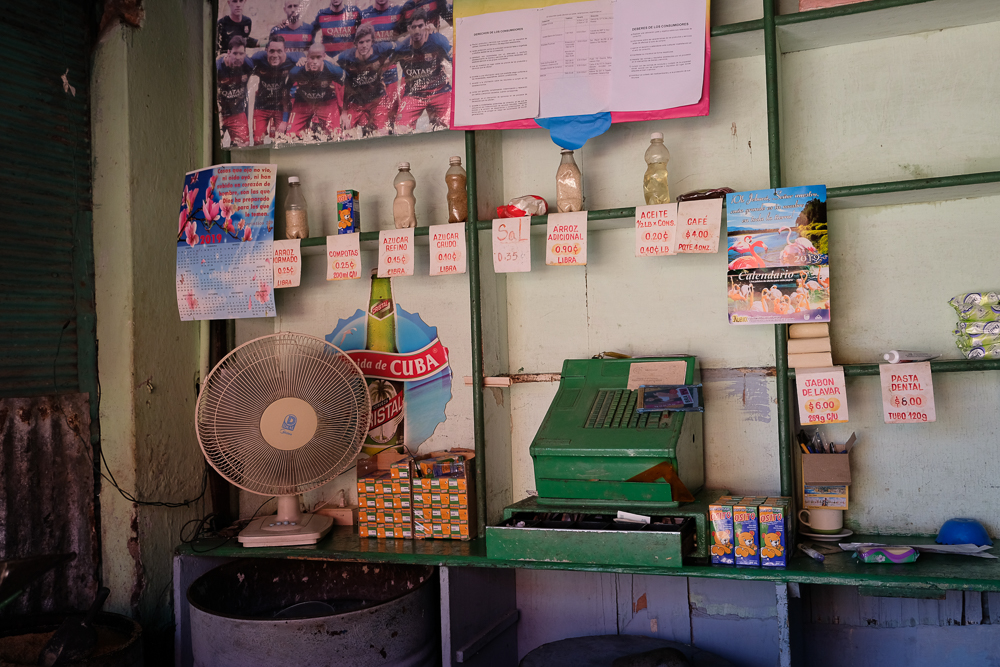 It remains quite a puzzle how majority of Cuban people manage to survive.
Smoking
Tobacco production is one of Cuba's top agricultural industries, and it's bringing significant income to the country… So there is a lot of smoking and it's still allowed in public places…For me being a non-smoker, and someone who really struggles with smoke and especially cigar smoke, it was a bit of an inconvenience, but I just had to live with it, and wash my hair a bit more often.
We had a chance to see how the cigars are being made, and that was fascinating!
I even made a little video about it!
https://video214.com/play/qRSQk1ft3X8RM16OZwmIVw/s/dark
Internet Access
Internet is quite limited in Cuba, and very costly. We bought a 5-hour card in a shop next to hotel Inglaterra (which we later found out was more than double the standard price), and that one card lasted us the entire trip.
We got on line for an average of 15 minutes a day, to give news to our families, reply to urgent messages and check some essential travel information. To my surprise I did not miss social media at all… And as much as such limitations are detrimental to people, at least current generation of Cuban children won't have phone addition problem that all the kids are currently experiencing in other countries.
We connected to the internet in the lobby of Hotel Inglaterra and in the park new our house in Vedado – that's what it looked like.
The coastline
I love sea and swimming, so I absolutely had to go to the beach! There was a bus opposite Hotel Inglaterra that took tourists to Havana beaches and back for a very reasonable price. Most Cubans don't go to the beach in the winter, as for them it's too cold… This was quite amusing for me, as temperatures of 26 degrees C and water of 24 degrees were definitely warm enough for me! I greatly enjoyed the Havana beaches as well as day in Varadero.
Dancing
We took Salsa, Son and Rueda de Casino classes in Centro Habana Salsa Club with Deivys and Melvin. Our teachers were simply excellent and lessons were great fun.
At night our favourite venues were 1830 and La Gruta. We also really enjoyed a matinee in El Jelengue de Areito, with live music and dancing…
People
Meeting Cuban people were by far the best part of this trip.. yes, of course there were jeneteros who tried to talk to us pretty much anywhere we went.. we just had to ignore them… We were very fortunate to meet people from all walks of life, from successful Cubans who managed to escape Cuba and settle abroad, to families and children in poor areas and old folks in old people's home….Cuban people are amazing, so beautiful, warm, charming, intelligent, enthusiastic and with the most incredible sense of humour. Never in my entire life I laughed as much as I did in Cuba! I felt that despite the hardships and problems, Cubans can enjoy the present moment a lot more than many people in developed countries. I learned so many brilliant jokes, there is enough to keep me smiling till the end of my life.
Conclusion
Two weeks might seem like a long time, but I feel that I only just scratched the surface of this amazing country.. there is no doubt that I will be back, not only to experience more of it, but also to bring help to those who need it the most.
If you are looking for practical advice on traveling in Cuba this blog post written by my friend Nati is a great read and was very helpful to me when I was planning my holidays.
Last but not least, this quote by Charlie Chaplin that we saw on the wall of a restaurant in Havana pretty much summarizes my Cuban experience.  "Life is a play that does not allow testing. So, sing, cry, dance, laugh and live intensely, before the curtain closes and the piece ends with no applause."