"Joy – Recipes for Abundance" book is a project led by Sabine Mataru (Reach for Greatness Ltd) – who is on a mission to publish a series of 4 books, each containing 25 stories written by inspiring women. This is a second book in the series and I was absolutely delighted when I was selected to take part of this project. This project is an incredible virtual collaboration of women across 16 different countries, all with very different backgrounds and stories but the same vision for a happy and peaceful world.
I am very passionate about making this world a happier place through the power of positive images and gratitude, so it was an amazing opportunity for me to share my story and hopefully help those who are facing difficulties in their lives at present moment.
What is this book about?
In this fruitful collection of stories, 25 inspiring, entrepreneurial women share their recipes for joy and abundance through tales of overcoming, determination and gratitude. From nutrition, travel and community to spiritual practise, compassion and self-realisation, they each reveal their unique recipes towards creating a joyful and abundant life, available to each of us.
Joy – Recipes for Abundance offers inspiring, lived ideas for all women to awaken to joy.
Through these joyful narratives, you will discover how to:
Nourish joy through the grips of adversity
Stir up opportunities for joy in the small, 'everydayness' of life
Create a strong and lasting foundation to keep bringing more of it into your life
Share the sweet taste of joy with the world and those around you
Become inspired to create your own recipes for joyful abundance.
Co-authored by
Adriana Kosovska
Aishleen Cunningham
Anastacia Keogh
Angela Mercer
Asya Barskaya-Lebed
Aurelie Lemiere
Caroline Emile
Cathy McKinnon
Debora Luzi
Emma Gosling
Erica Gibbon
Hicunni Chandler
Jeanne Anette Heinzer-Hiemer
Jelena Radonjic
Jo Haley
Jodie & Paris Welton
Julie Sylvia Kalungi
Laura Butler
Lisa Houston
Marisabelle Bonnici
Martine Werkhoven
Melissa Desveaux
Runa Begum
Susan Campbell-Fournel
My Story
Here is a brief synopsis of my story in the book:
"It can sometimes take one small realisation to pull us back from the brink. For Asya Barskaya-Lebed, that was a camera and her two-year-old son. Determined to capture the joyful moments of her son growing up, she began taking photographs and unknowingly stumbled across a passion which turned her despair into determination. Wanting to give her son the best possible life she could give, her story sees her finding her joy behind the lense and a life transformed."
How to order?
The book has been officially launched on the 02.02.2020. You can get a copy of "Joy – Recipes for Abundance" signed by me here.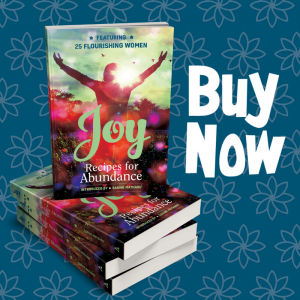 If you have any questions or would like to get in touch with me, please don't hesitate to drop me a line!