If you are thinking about updating your business head shots you might be wondering if it's better to have it done in the studio or outdoors, and that is a very good question!
Business portraits need to be done on neutral (non-destructing) backgrounds,  that is why they are usually done on flat backdrops. Formal corporate head shots will often be done on a dark grey backdrop, whereas business casual head shots are usually done with a white, light grey, or blurry background.
Many people prefer to have there photographs taken outside, as they feel more comfortable being outdoors, and it also seems more appropriate for their businesses.
The end result is usually quite different, so which one should you go for?
Studio Photography – pros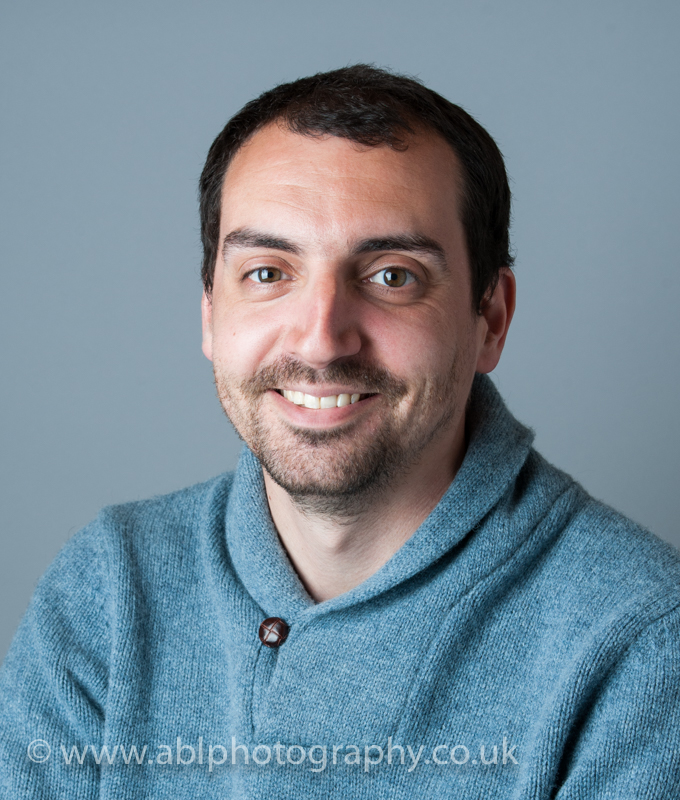 The main advantage of having a business portrait done in the studio, is that it's not weather-dependent. In the UK the weather can be very unpredictable, and as we all know it rains a lot! That means you might have to re-schedule your outdoor shoot several times, while studio shoot will produce a guaranteed result any time of the year and any time of the day.
The second main advantage of shooting in the studio is that there is total control over posing and lighting. In the studio you can quickly create a great variety of looks simply by changing lighting set-ups, background and poses. Also it's much easier to change outfits when you are inside. And of course it's always warm indoors, while outdoors you could be too cold or too hot (not to mention the possibility of rain).
In addition to it in the studio the privacy is guaranteed, there is no chance of having a stranger passing by and distracting you, or someone looking over your shoulder.
Outdoor Photography – pros
The colours outdoors can look wonderful and the beautiful effect of the blurred background is something that is much easier to achieve outdoors.
Natural light can be very soft and flattering (if done right), so you can look very relaxed and natural in the outdoors setting. On a sunny day if the sun is behind you, you could create a very nice rim light effect on the hair.
For people who are very uncomfortable being in front of the camera, an outdoor shoot might appear a lot more appealing than a studio shoot. Also for some professions (garderners, dog walkers, sports coaches, etc.. ) an portrait taken outdoors is definitely a more appropriate choice.
Questions that you should ask yourself.
What kind of look are you trying to achieve?
A relaxed, natural look can be created both outside and in the studio. If you need to look quite formal and if you want a simple, flat backdrop, you'll definitely want to shoot indoors with a professional lighting setup. If you want a more relaxed, natural portrait, and the weather is permitting to do it, an outdoor shoot can be a great alternative.
      2. What would best reflect your profession?
If you mainly work outdoors (i.e gardener, football coach, etc), then a portrait in your work environment could possibly tell your story better. While a shoot in a studio can pretty much create a business portrait (formal or informal) for any other purposes.
The portraits below were done on the same day with about 10 minutes apart, and as you can see they look very different. Which one appeals more to you?
Whatever business you are in, ABL Photography can help you create a Business Portrait that will reflect who you are and tell your story the best possible way.
If you need any help with your decision or have any questions, please do get in touch with me (asya@ablphotography.co.uk, tel: 07793937192).